Decks
Choose either maintenance free decking that gives you dozens of style options, or go with a traditional yet beautiful cedar deck. Our team will build the deck of your dreams. It's like adding another living space to your home.
Railings
Add beauty and safety to your deck or staircase. There is an endless amount of railing options out there. Let Precision help you find the railing that is right for your unique structure.
Wood Structures
Precision can accent your property with a beautiful hand-crafted wood structure. Pergolas, trellises, privacy panels, and other shade structures will add style and functionality to your property.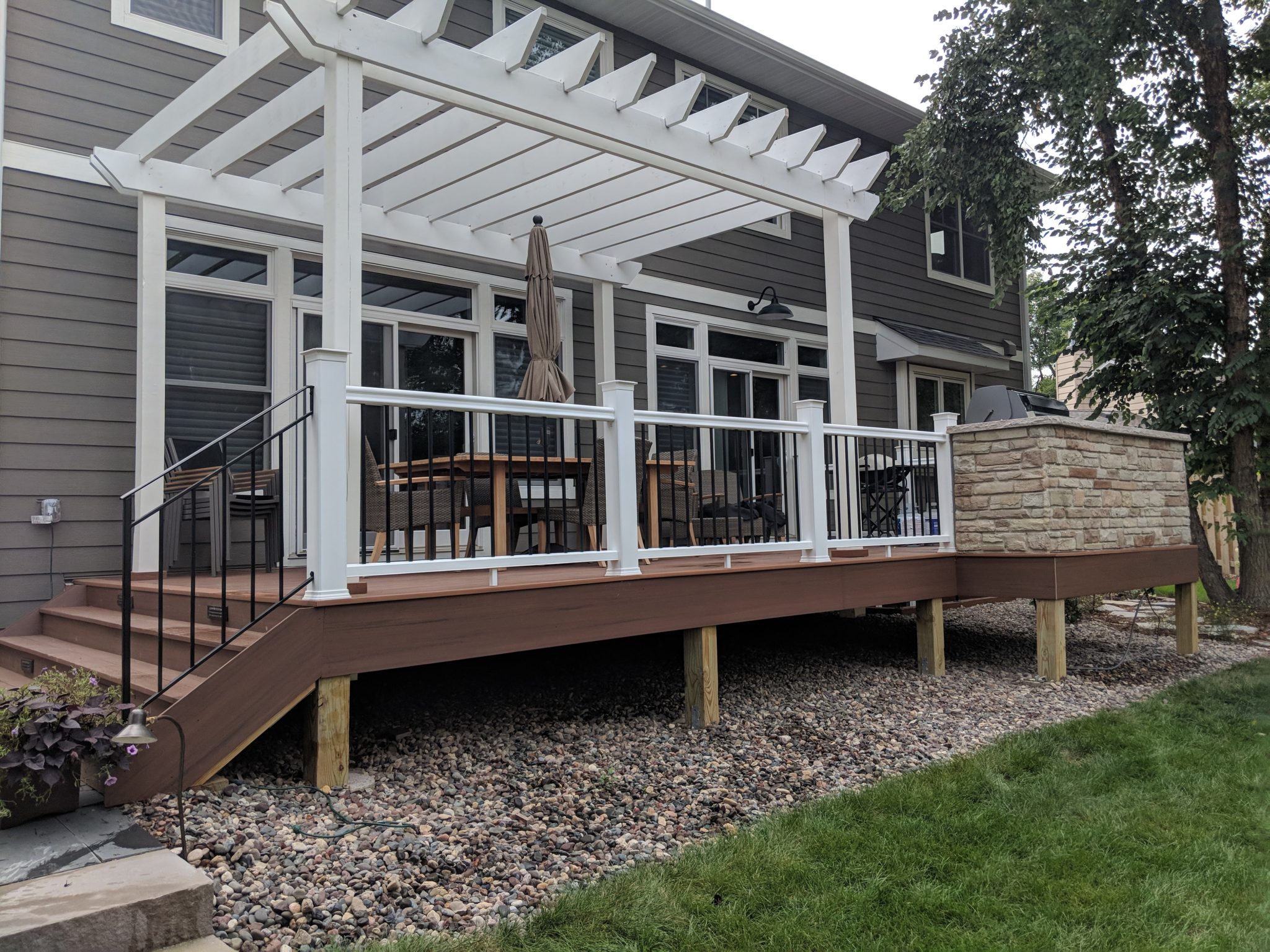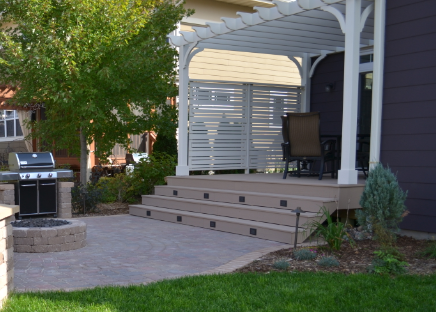 Custom Designs
Trellises are often built to support climbing plants or vines, but with Precision craftsmanship, Trellises look great on their own too. They make great privacy dividers or accent pieces to fill a void in the yard or accent a wall.

Arbors can often resemble "tunnels" because of the lattice or woodwork that surrounds the sides and roof. Vines or other such plants can be planted to grow up on them.

Pergolas by Precision can be as simple or as elegant as you like. They provide a bit of shade to any space and we can customize your Pergola to fit your design and budget.

Precision can build you a custom deck with a variety of materials to perfectly meet your functional & design needs.

Precision gazebos are roofed structures that can be enclosed with screen, glass, or left open if you choose.

Precision can install a variety of different umbrellas and sails that can cover any area you desire

.
 Maintenance Free Decking
Make a great investment and choose maintenance free decking! 
LASTING BEAUTY
AZEK is committed to inspiring design. Their team of engineers
develops high-performance materials that withstand the tests of time
and nature with unparalleled beauty.
LOW MAINTENANCE
AZEK engineers the best high-performance building materials on the
market. They never need to be stained or sanded.
EXTREMELY DURABLE
AZEK's performance materials resist mold, mildew, stains and
scratches, meaning you don't have to worry about material defects,
splinters, insect damage, or rot.